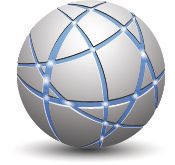 Business-to-Business Information and

Computer Systems Management

Services in Boise

──
There aren't too many industries that don't require computer systems in this day and age. Depending on the industry, these large computer systems can become quite complicated and difficult to manage. It can be especially difficult if your industry is not obviously technology-related because you are less likely to have dedicated staff for information systems management.
Rather than worry about hiring specialized staff, take advantage of Computer Central's already-trained, already-experienced cadre of employees. We can handle enterprise-wide administration of your information systems.
On-Site, Industry-Specific

Computer Networking Systems

and Support
Initially create computer networks and intranet systems specific to your business.

Manage wireless networks.

Answer your basic networking questions.

Help you decide on your best computer networking options.

Troubleshoot computer network problems and solutions.
Manage computer hardware rotations. You can minimize the immediate costs of your computer upkeep by having your employees on a technology hardware rotation. A few computers or software packages can be deployed on a rolling basis, keeping you both technologically current and cost-effective.

Complete regular hardware testing to keep your PCs well-maintained.
We already have well-established data backup and recovery solutions to both prevent data loss and restore deleted or damaged files.
Information Systems Management
Taking care of individual computers is one thing. Creating a network of computers that work together efficiently is another thing entirely. The professionals at Computer Central can help with creating and servicing a unique computer system that meets your needs.
If you don't want to make multiple calls to multiple technical support outlets for your internet versus your software versus your computer monitors, you can use Computer Central as a one-stop local technical support shop.
Information Security Management
In the process of working on all of these other services, by centralizing your computer support with a business like Computer Central, you drastically reduce the number of hands in your business's information, keeping that information much more secure.

When considering this extensive list of services along with many others, also consider that Computer Central can provide all of this to you locally.
If you're ready to grow your business in the Boise area without sprouting technological problems, call
(208) 938-6300
and
contact us
so we can discuss how our business can help yours.