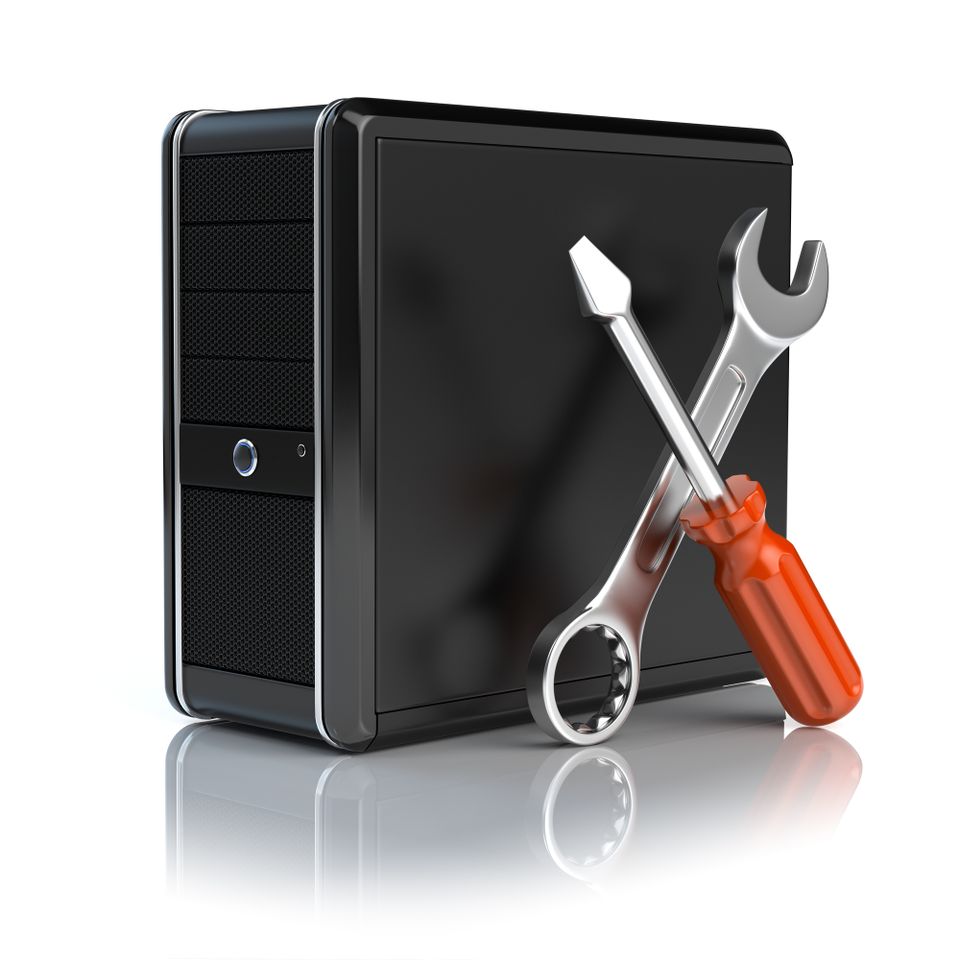 Computer Repair in Boise

──
So much of our daily lives in the 21st Century depend on computers that it can feel like life or death when our PCs stop working correctly. In moments of stress when you
need
your computer to work, Computer Central is ready to take your call at
(208) 938-6300
and begin a computer troubleshooting process, make a diagnosis, and carry out essential repairs.
Some problems have a quick fix; a phone call to a Computer Central employee is all you need to walk you through the process. Other problems require replacing hardware
or completing
complex software procedures
to get your computer back to work. Whatever the case, Computer Central can handle it.
Why Use A

Professional Troubleshooter

?

──
Search engines are everyone's best friend...until you run into a subject with a lot of information mixed with a lot of misinformation. In those cases, if you don't have experience, deciphering useful details is very difficult, if not impossible. 
By hiring a professional troubleshooter, you know this person is not going to waste your time and money wading through unnecessary searches to get to the heart of common network, laptop, and desktop computer problems. They know where to start, from the start. Computer Central has enough experience conducting these processes that we have several pre-priced packages for troubleshooting and repair.

Service and Repair Packages
Standard Computer Repair Service
(Bench Repair)
Our expert staff covers virus removal, computer upgrades, and an overall computer tune-up at this cost.
$95
This covers the installation for components purchased through Computer Central OR with components purchased elsewhere. More advanced system builds may incur additional labor costs.
$95
Operating System (OS) Installation
This includes the installation of a new or updated operating system onto your PC, as well as the other software updating process that comes after the OS is installed.
$75
Laptop Power Jack Replacement
This covers the parts and labor to replace a laptop charging supply port. This is often a much cheaper solution to a misunderstood or misdiagnosed problem that many people think is a failing laptop battery or power supply, but is actually a failing port.
$140
If our staff has deduced that your computer problem is likely hardware-based instead of software-based, this fee covers full computer hardware diagnostic testing. A proverbial look under the hood, so to speak.
$140
Did you get a new PC? For $65, we will transfer all of your data (including pictures, documents, and other files) from your old computer to the new one.
$65

A WORD

from a Satisfied Customer

★★★★★
 "Ian is a pleasure to do business with.  He is helpful, informative, and very professional and answers questions very well. Overall Computer Central's customer service is exceptional.  Highly recommend."

- Matt H.

If you don't see your problem or solution mentioned here, don't worry. Computer Central is still prepared to cover troubleshooting of all kinds and can make appropriate repairs and recommendations as needed. Call (208) 938-6300 and
contact us
to skip the frustrating troubleshooting and skip straight to a well-functioning computer. We happily serve businesses and individuals throughout the Boise, ID, area.